At a time when police forces are consistently making headlines for unfortunate reasons, it's a breath of fresh air to see the inspiring and heroic act of Corporal Patrick Ray.
In June 2015, baby Bexley's lips were completely blue when her mother, Tammy Norvell, found her after she choked on a penny.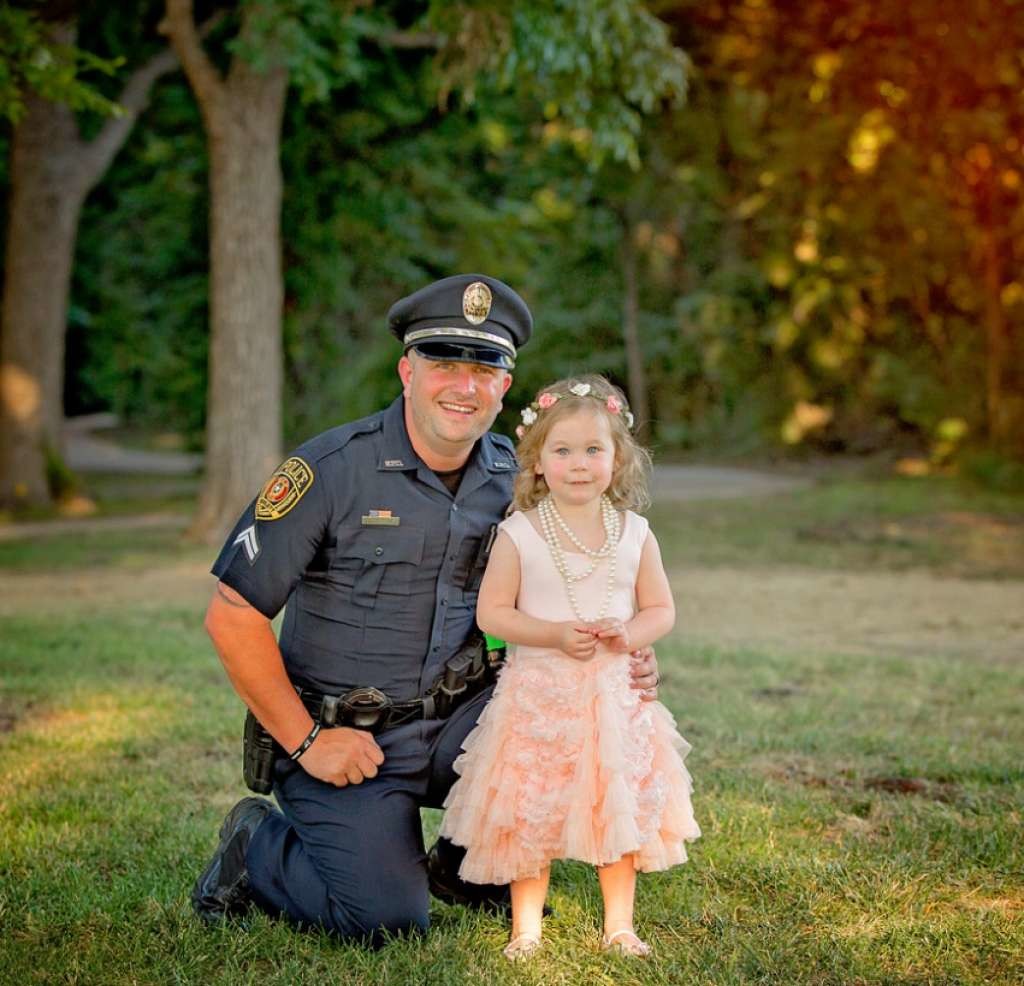 "She went completely limp," Norvell said. "It was more than falling asleep. She just collapsed. I looked in her eyes and she was so distant. We had no clue she had swallowed anything."
That's when 30-year-old Ray came to the rescue, even though he was on his lunch break. After performing a "finger sweep" into her esophagus, he was able to retrieve the penny and ultimately save her life.
"It was the most beautiful sound I'd ever heard in my entire life," he said after hearing her breathe again.
So to thank him for the unforgettable act, the family invited Ray over for a tea party with 2-year-old Bexley. And as you can see from the photos, it was nothing shy of adorable.
"He picked up that tiny little chair and sat down," photographer Chelle Cates said, who captured the special moment. "I didn't give him a lot of direction."
They shared countless smiles and laughs together.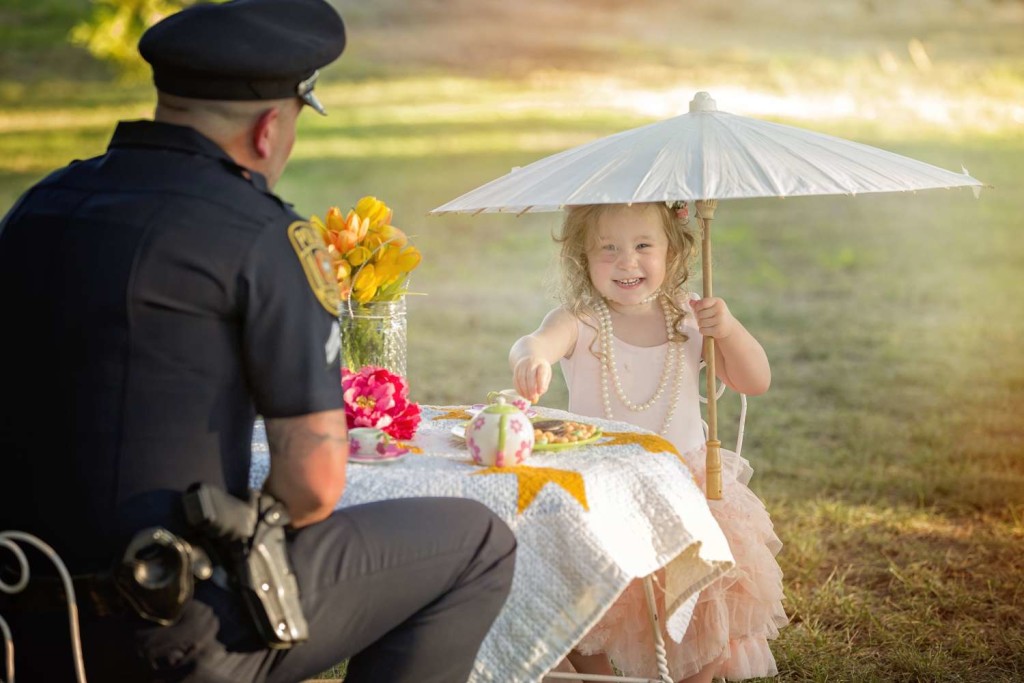 They ate Apple Jacks and Oreos together.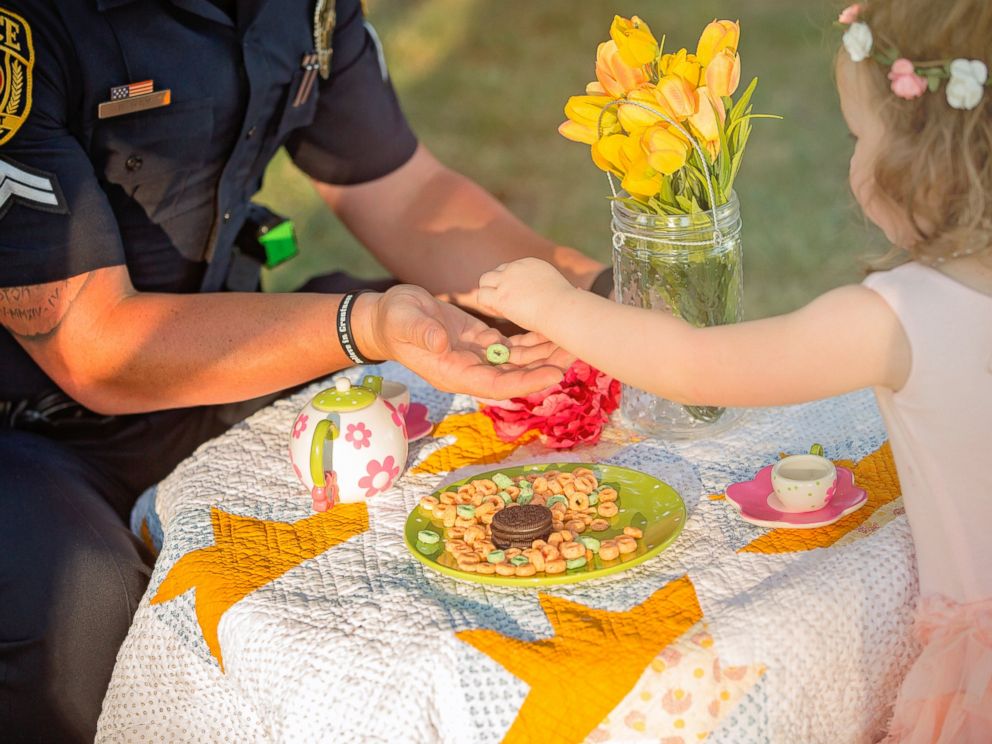 And they walked hand-in-hand together.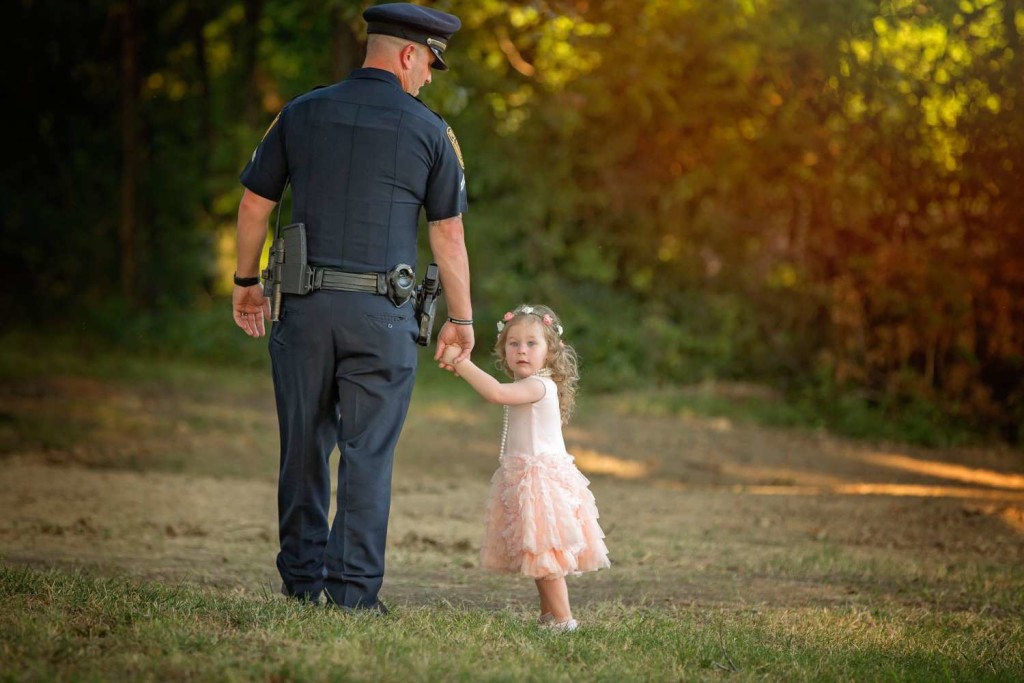 "She's a sweetheart," Ray said. "She's my best friend."
SHARE if Bexley's story tugged at your heartstrings!