Cake is the one food that's been there on every holiday, every birthday, every happy celebration of your life. It's a simple treat that sends your taste buds soaring and instantly flips your memory to joyful moments of nostalgia--like your 5th birthday party, or smashing cake in your hubby's face on your wedding day.
Sure, you've probably seen a decent amount of cake in your life. But, chances are, you've never seen cake like this! Forget what you knew about the standard sheet cake with a spongey base and super-sweet frosting. When you see these cakes you'll be in awe of the beautiful moments they capture so perfectly. Share these incredible baker's masterpieces with your friends, and tell us which one you'll be ordering for your next big day!
This Geographic Cake
Complete with crust, mantle, and core....
An Interstellar Masterpiece
The detail has us speechless.
Speaking Of Out Of This World...
This could not be more adorable.
These Beautiful Boxing Gloves
Check out that glaze. This is a knockout!
This Mystical Turtle
Yes, that's a melted marshmallow shell. No, we cannot resist.
The Edible Lego Cake
Complete with a frosting construction crew.
An Adorable Charmander Birthday Cake
Gotta catch 'em all!
For The Game Of Thrones Fanatic
This one takes the cake.
This "Accidentally" Delicious Combo
Cake + icing ice cream? Heaven.
A Jumbo-Sized Reese Cup
Peanut-buttery goodness.
These Perfectly-Folded Polos
For the neat, fashionable, cake-loving freak in all of us.
This Stunning Dragon Watching Over Treasure
Because chocolate coins are more valuable than gold.
For The Devote Bookworm
They'll be nose deep in delicious.
This Almost Too-Real Octopus
As long as the suction cups are fondant, we're good.
A Little Girl's Dream Cake
A rainbow unicorn too beautiful to eat!
The One You Can't Get Wet
Also, be sure not to eat it after midnight.
The Most Fantastic Mario Cake
Too cute!
This Masterful Minion Cake
We're hoping it's ban-an-a flavored!
This Scary-Real Python White Cake
Lethally sweet.
For Sandwich Lovers
Comes with pickles and chips.
The Taco-Obsessed...
This is truly a genius way to use licorice and coco puffs.
Burrito Fans
Because Chipotle hasn't mastered "make your own cake" yet.
KFC Devotees
Rice Krispie drumsticks with mini marshmallows? Amazing!
... And Starbucks Addicts
This latte-donut-cookie-satchel cake is everything we ever dreamed of.
There's Help For The Indecisive
An old friend from
Harry Potter
will help sort out what flavor they want.
For The Friend Who Never Wraps Your Presents
This plain, brown box should suffice.
There's Cakes That Defy Gravity
Bonus: Two types of candy!
And Make Us Smile With Delight
Perfectly polka-dotted deliciousness.
This Life-Size Mike Wazowski Cake
Birthday boy/girl gets the eye!
An Adorable Cookie Monster Cake
Let's hope he shares the chocolate chip!
This Enchanting Scene From "Up"
So many Skittles, so little time.
An Epic Star Trek Cake
Superfans may have a hard time biting into this one!
For Better, Or For Die-Hard
Yippee-ki-yay.
For The Friend With Expensive Taste
Only the finest cake will do.
And Big Kids With Even Bigger Imaginations
This
Adventure Time
cake is rainbow-filled amazement!
Cheese Lovers Will Appreciate This Wheel
It's surprisingly more affordable than the real thing.
... Or This Extra "Cheesy" Cake
We're still trying to figure this one out.
Pasta-Lovers Will Be Tempted To Dig Into This One
Remind them to refrain from twirling.
Or If Your Sweet Tooth Can't Decide
Have it all... and your cake, too!
Delight Your Christmas Guests With Bite-Size Bulbs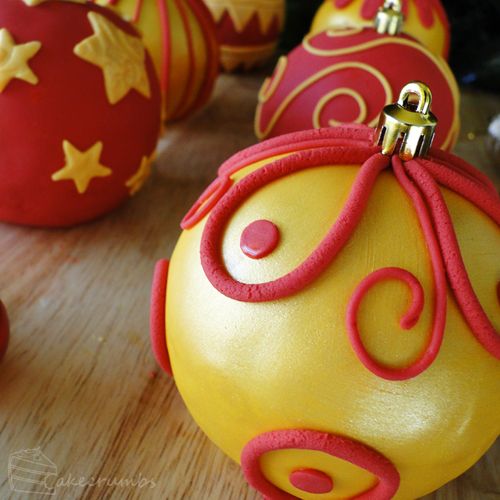 Nothing says "merry" like mini cakes.
Set Sail With A Nautical Treat
Ahoy!
This Cake Will Captivate Nature-Lovers
Wow.
And This One Will Appeal To Even The Healthiest Eaters
Got ya.
Cakes Can Always Make Us Smile...
Break me off a piece of that chocolate cake!
Surprise Us...
Stunning!
... And Make Us Dream
We're still in awe.
There's A Cake For Every Occasion
First ball game celebration? Cake, please.
Some Are Spooky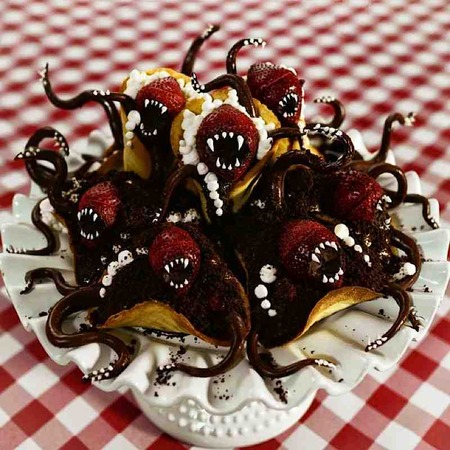 Those are some killer strawberries!
Some Are Heartfelt
We're in love.
They're A Bite Of Joy On A Cloudy Day
Could this mug cake be more perfect?
And Fill Us With Happiness
... without saying much.